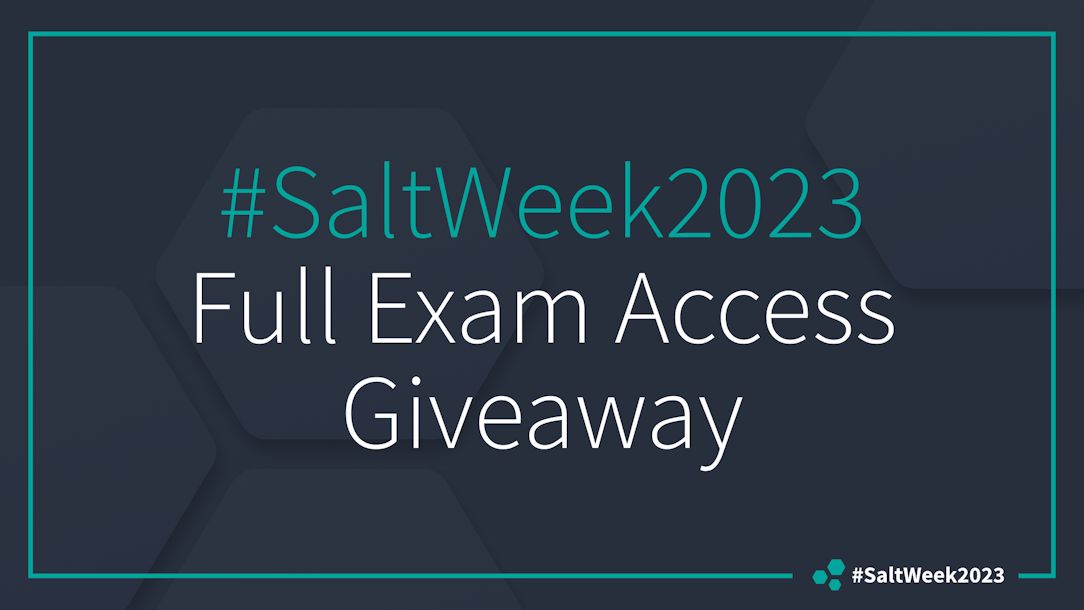 Salt Week 2023 CFA Exam Prep Giveaway
The week of January 9, 2023, we're giving you two chances to win Full Exam Access to Salt Solutions CFA exam prep materials. All the action is on our Instagram account.
Next week is Salt Week 2023 (a.k.a., #SaltWeek2023)! We're taking a moment to celebrate you, our CFA® candidate community, and the start of a new year of Chartered Financial Analyst® exams. To mark the occasion, we're publishing special content all week long on our Instagram and other social media channels.
The festivities begin Monday, January 9, 2023, with a special video message to you from our lead instructor Mike Carmody. You will also be able to enjoy highlights from our new Chartered campaign and a Wrapped-style look back at the Salt community's accomplishments in 2022.
That's not all. Two chances to win Full Exam Access.
But we're burying the lead. The most excitement comes in the form of our Full Exam Access giveaway. We're giving you two chances to win access to our exceptional CFA exam prep materials, valued at $599. This includes a level's worth of video lessons, readings, mock exams, analytics, and more.
How to enter the CFA exam prep giveaway.
It's simple. Just follow our Instagram (@SaltSoln), and "like" the giveaway posts we're publishing on January 10 and January 12. Two winners will be randomly chosen by our team and contacted via Instagram direct message. We will publicly announce the winners with an article the week of January 16.
Make sure you're following our Instagram and that you "like" our giveaway posts. That is the only way to be eligible to win Full Exam Access.
Here's to a New Year of working hard toward your charter.
Salt Week 2023 is our team's gift to you, so let's start the year off right. Best of luck to you, not only during Salt Week 2023—but also in the exciting year ahead.