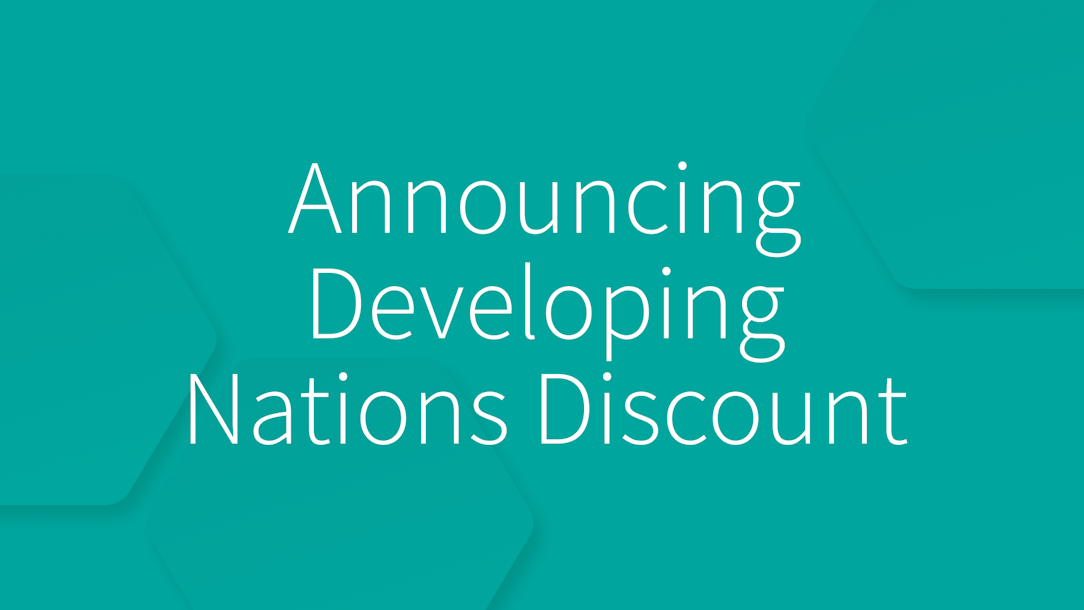 Announcing the Developing Nations Discount
40% off Salt Solutions CFA® study materials for Chartered Financial Analyst® candidates who currently reside in a developing nation
Starting today, Chartered Financial Analyst® (CFA®) candidates who currently reside in a developing nation may receive 40% off CFA study materials from Salt Solutions. To determine your eligibility, follow the directions below and reach out to our support team.
How do I apply for the Developing Nations Discount?
To apply for the Salt Solutions Developing Nations Discount (DND), please follow these instructions.
1. Verify you live in a developing nation.
Consult the International Monetary Fund's (IMF's) list of Emerging and Developing Economies to verify that you live in an eligible country (i.e., a developing nation).
2. Provide our support team with proof of residence.
Email [email protected] and include proof of where you reside, such as an up-to-date driver's license or resident ID. You must currently live in a nation with an emerging or developing economy, as designated by the IMF.
3. Use your discount code.
You will receive a one-time-use discount code from our support team to purchase Full Exam Access for your level. Be sure to use this discount code before it expires!
4. Prepare for your CFA exam using Salt Solutions.
Everything you need to prepare for your CFA exam is right here with Salt Solutions, from study materials for every topic to our mock exams and custom quiz builder. And you receive access to materials until you pass your exam.
This one-time-only discount has a non-negotiable rate of 40% off. You will need to apply again if you choose Salt Solutions for another level.
Why a Developing Nations Discount?
In the past few years, we have worked closely with CFA candidates and future charterholders from all across the world. Through this work, we have made two observations that inspired our team to implement the DND.
1. You want to earn your charter.
Folks everywhere, from Mexico City and Ulaanbaatar to Hyderabad and Lusaka, are excited to take the CFA exams and become charterholders. We've noticed this anecdotally, based on who's messaging our social media accounts, and quantitatively, based on who's visiting our website.
2. But great CFA exam prep materials, like ours, might be out of reach.
Many potential candidates in developing nations cannot afford CFA exam preparation materials, especially in addition to registration fees and currency conversion rates. Cost can be a real barrier to earning your charter.
Our solution to this obstacle is the DND! We are now offering candidates who reside in a developing nation (as determined by the IMF's list of emerging and developing economies) a flat-rate discount of 40% off.
Best of luck with your studies!
We may contact you during your studies to see how you're doing, what you think of Salt Solutions, and if you're interested, share a post about you on our Instagram. Participation in these communications is not mandatory. As always, if you have any questions, let us know.