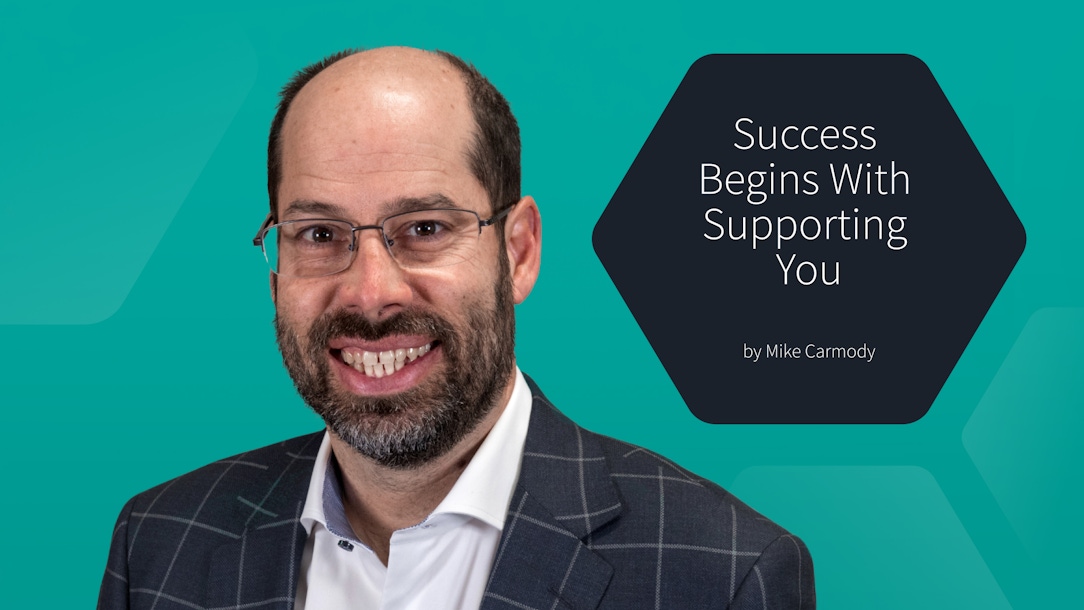 CFA Preparation Focused on Your Needs
Article by
Mike Carmody, Lead Instructor
on (Updated on ) in
CFA Study Tools
We dive into why we created Salt and what we hope to provide users in an already saturated marketplace.
How and why we created the new Salt Solutions platform
When we decided to create a new study program for the Chartered Financial Analyst (CFA®) exams, we looked beyond the plethora of options already available on the market.
To go further, we viewed the study process from the candidate's perspective and sought to answer a few questions. What are the biggest challenges in preparing for an exam? And what tools and materials would help our users overcome those challenges?
We began developing our platform with a list of challenges faced by CFA candidates and a blank piece of paper. Actually, a blank computer screen.
Three common challenges to CFA preparation
Based on our research, our years of teaching, and our own experience with the exam, we knew CFA candidates face three key challenges:
The amount of material on the exam is overwhelming. You can feel defeated before you even start the study process, and it can seem impossible to adequately cover all that content and be prepared for the exam.
Study time is limited. Every person studying for the CFA exam has other time commitments, including work, family, and life activities in general. That leads to a finite number of hours available to study. So you need to utilize that time efficiently.
Staying focused is a challenge. Let's face it, some of the material on the syllabus is boring. You can put in the hours without really learning the material. Sometimes you're just going through the motions.
Simplifying your experience.
We knew we couldn't actually reduce the amount of material on the exam. But we could make it feel like less by breaking it down into manageable chunks.
On our platform, instead of seeing everything you need to study for the exam, for a topic, or even everything included in a reading, you just see what you need to learn next. It's a manageable amount you can complete in just 10–30 minutes.
That doesn't feel overwhelming. It feels very doable. And once you get through it, you can check it off your list. Now you have accomplished a task that gets you closer to achieving your goal. The mini-successes along the way keep you going, just one step at a time.
That fits right in to addressing the limited time to study. You need to use your time efficiently. But sometimes you don't know how.
Giving you guidance and flexibility.
We have designed a system (called CheckPoints) that clearly shows what steps are most important in the study process. Each step is worth a given number of points. If a step has more points, it's more important for passing the exam. So you don't have to guess where to focus your attention.
And we'll let you know if you are on track to be ready by the exam date. It's not a rigid process that tells you how many sections to cover each day. Instead, it's a weekly goal that dynamically adjusts as you approach the exam date.
We know life happens. So we wanted a schedule with flexibility that still clearly communicated where you are in the process and what it's going to take to get where you need to be. Every Monday, the CheckPoints system recalibrates itself, based on what you have accomplished, to identify what you should do next.
Going through the motions of studying is pointless. It's just a waste of time. And while we can't make you focus, we can keep the process engaging.
Helping you stay focused.
Passively reading material is not a good way to learn. It's too easy for your mind to wander. So we have designed a system that allows you to read, watch, and practice.
First you can read our written summary. This will get you familiar with the topic and the terminology.
Then you can watch our video instruction on the same material. We've spent a lot of time on the quality of our videos. We thought about the colors, font, pictures, and overall flow. It's not going to look as good as a Marvel movie, but we think it will engage your senses, which allows you to learn the material at a deeper level.
Then you can practice by answering questions. That allows you to see how specific sections of the syllabus could be tested. And you will get very familiar with the style of questions that will show up on the exam.
Finally, each question has a detailed written Solution for you to read. If you don't get it right, we want you to know why. And the harder questions have a video solution. That allows you to learn even more about that specific question.
Once you have completed this process, we direct you to the CFA Institute Learning Ecosystem for mock exams and quizzes. We call this phase your "assessment window" and recommend you spend at least 30 days completing assessments before you take your exams.
If you have any questions along the way, we're here to help, and you can re-review all of the material in the curriculum as you please.
We can't wait to work with you.
Now you know why we created a new study process for the CFA exams. The Salt Solutions platform was designed to specifically address the biggest challenges you face.