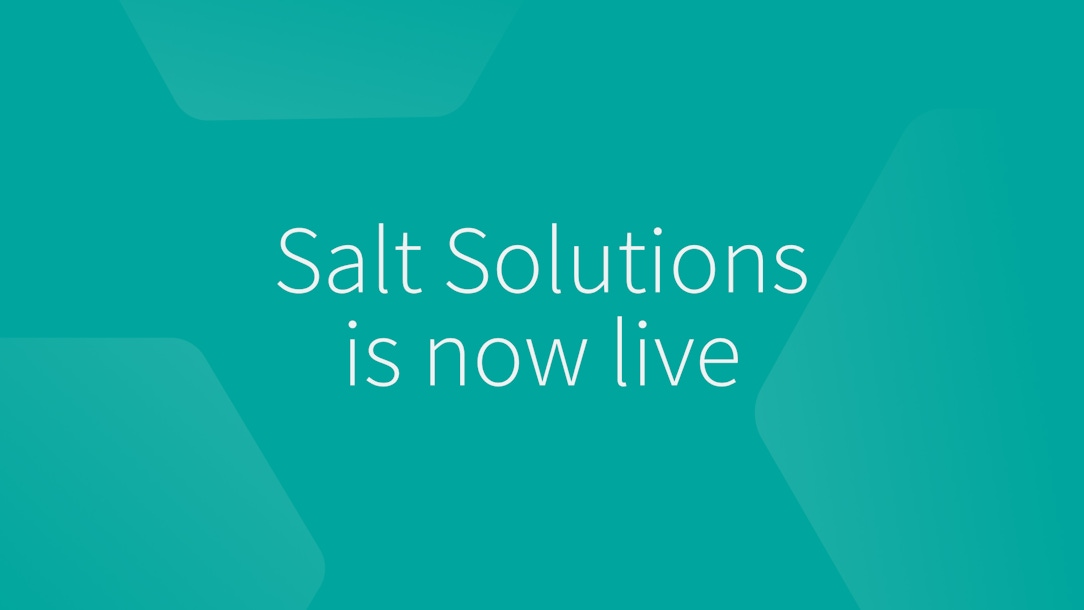 Salt Solutions Is Now Live
Let's talk about what that means for you
Starting today, June 1, 2021, Salt Solutions is officially out of Beta and live with our full CFA® learning experience. Let's talk about what that means for you.
First of all, thank you
We introduced Salt Solutions as a Beta in October 2020. Now, as we conclude this Beta period, we're so thankful to everyone who has participated in the launch of our platform as a Level I candidate.
Your collective feedback has been essential to launching Salt Solutions. We have loved working with you to prepare for your Level I CFA® exam, and we hope you continue with Salt Solutions through Level II and Level III.
Our second phase begins today
In addition to Level I, we are launching Salt Solutions with the entire study experience for Level II. Many of you have been asking for these materials, and here they are! Our plan is to release Level III in January 2022.
We are also introducing Focus, the second phase of Salt Solutions preparation. Focus is designed around the last month before your exam and features review materials, quiz questions and Solutions, a custom quiz builder, and practice exams.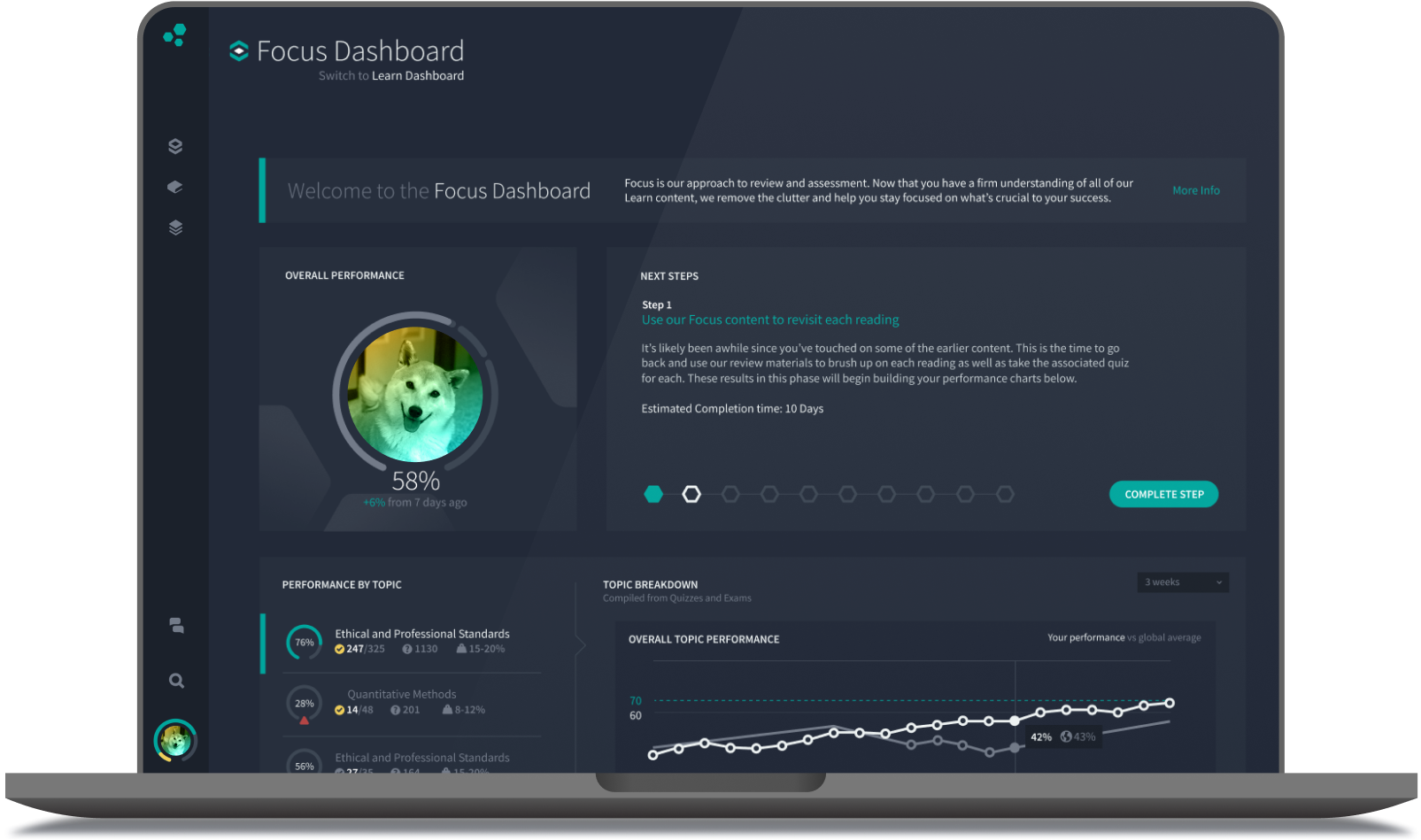 Your homebase in Focus is the Focus dashboard. It features responsive analytics that help you target what's most important to the exam. Focus helps you answer the question, "What's the best thing I can do right now to improve my exam score?
Founded on flexibility and simplicity
Over the past year, we have all learned the value of flexibility. At Salt Solutions, we know every CFA candidate joins this process with different needs, life expectations, and varying levels of knowledge. From the start, we built our platform to meet you where you are.
We're applying that philosophy to pricing with a monthly subscription. For $129 a month, you get access to our entire platform. You can sign up anytime, cancel anytime, pause anytime—your interactions with Salt Solutions are up to you!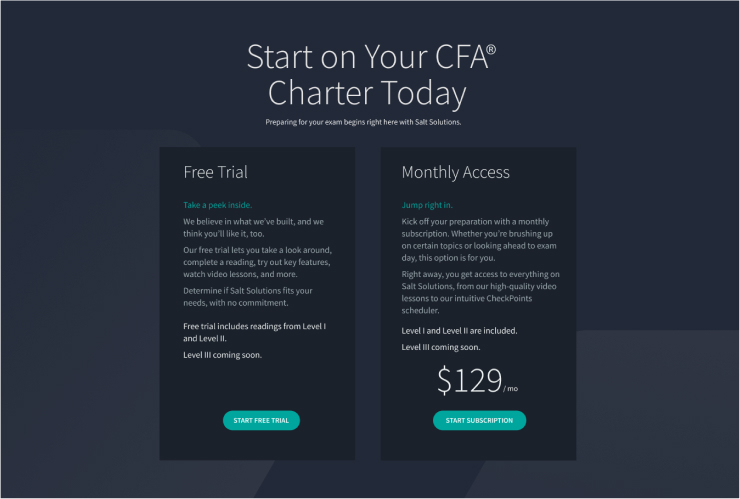 We believe this model gives you more flexibility.  For example, if you're a month away from your exams and you need quizzes and practice exams, you can sign up for a single month of access to Salt Solutions and get everything we have to offer.
It's a low risk without a large commitment, and it's a testament to our belief in our platform. We're extremely proud of the CFA preparation platform we've built, and we think you'll love it, too.
Any questions?
If you have any questions along the way, let us know. We're here to help.