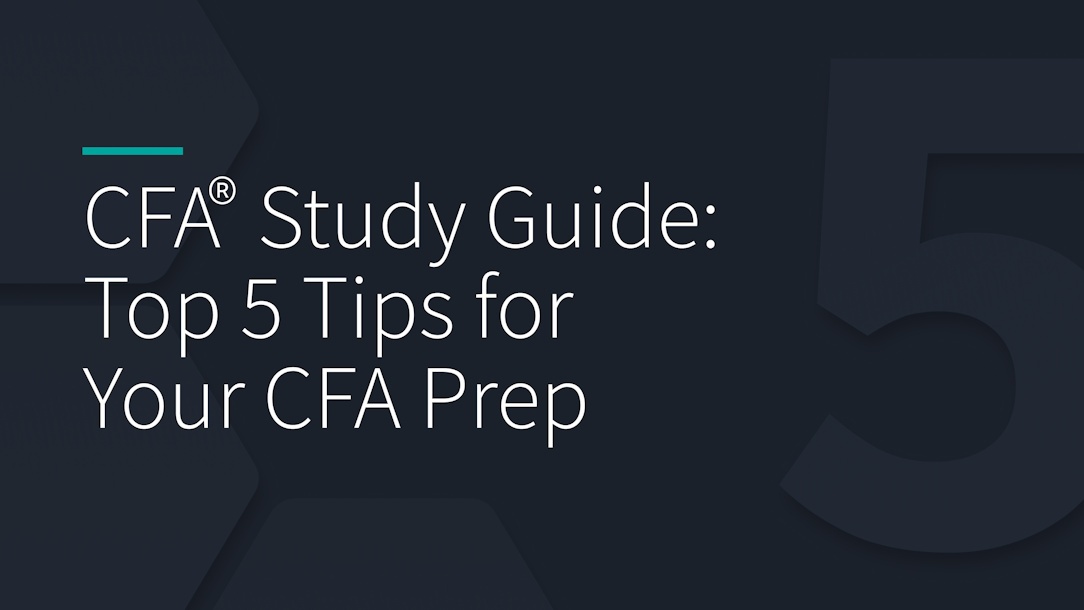 CFA Study Guide: Top 5 Tips for Your CFA Prep
Article by
Team Salt Solutions
on (Updated on ) in
CFA Insights
Read our CFA study guide and get expert tips on staying focused during your CFA exam preparation. We recommend avoiding last-minute cramming and setting achievable goals!
When it comes to studying for the Chartered Financial Analyst® exam, it's easy to get sidetracked and lose focus, especially during your first time through the CFA study materials. Check out these tips from the Salt Solutions team to help you focus and take control of the process!
1. Don't underestimate the CFA exam.
Cramming last minute might have worked in college, but with the amount of information you need to know to pass the CFA exam, it's not a reliable strategy. Instead, aim to start studying well in advance of the exam. Waiting until the last minute will likely result in a bad exam day. We recommend giving yourself around 4–6 months to prepare and using the Salt Solutions CheckPoints scheduling tool to set weekly goals and stay on track.
2. But don't overestimate the CFA exam.
With enough effort and dedication, you can pass the CFA exam, especially with a platform like Salt Solutions on your side. By putting in your hours, you're already ahead of the curve. Remember it will all come together during your review time, so don't stress yourself out unnecessarily. Check out lead instructor Mike Carmody's tips to harness your anxiety about the CFA exam to improve your performance.
3. Leave at least 30 days for review, quizzes, and CFA mock exams.
Your last month is crucial to your studies, so be sure to make the most of it! We've built an entire phase of preparation around this time, titled Focus. Our plan for your month includes review materials that give you a look back on the curriculum, mock exams that simulate the real experience, and quizzes that strengthen your weak areas. Our performance analytics will also help you know where to focus your time.
4. Don't feel pressure to memorize your CFA study materials.
It's normal to forget formulas or concepts, and you'll have plenty of time to go over them again during your review time. Instead, focus on using our custom quiz creator to answer as many practice questions as possible. Cover up example solutions and try to solve them yourself, as questions from the actual exam may look similar. Assignment questions are also helpful, and answering them correctly can be a measuring stick for a successful day.
5. Identify your own learning style.
Lastly, don't let anyone else tell you how to learn. Everyone has their own learning style, so you should feel free to experiment with different approaches to see what works best for you. Whether it's reading, watching videos, using study guides, or consulting the original material from the CFA Institute, find what helps you retain information best!
Set yourself up for success.
In conclusion, studying for the CFA exam can be challenging, but with these tips, you can set yourself up for success. Good luck on the exam and let us know if you have any questions!